No, the sky isn't falling.
But if you haven't bought a TV set recently and you receive your television signal over-the-air only (with perhaps a little help from "rabbit ears" or a rooftop antenna), you might think the sky has fallen one year from now when your TV stops working.
Why?
Because older TVs receive what are called "analog" signals, and the federal government has mandated that all full-power TV stations
must stop transmitting analog signals
on
February 17, 2009
. Forever.
"What? Did you say 'No TV'?"
That depends. Most Rhode Island PBS viewers will not notice any difference because they already subscribe to digital cable or satellite services. However, if you receive your signal over-the-air on an older TV set, you will be affected by the transition and will need to take action to continue watching television.
All public television channels, including digital channels, will continue to be available free of charge to all Americans
.
But you must have a way to receive the digital signal.
Can I continue to use the TV set I have now?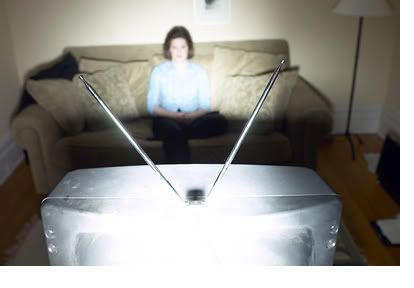 Sure, but not without making some changes.
Rhode Island PBS is not here to sell new televisions, or to advocate for subscription television services. We are here to provide you with basic information and point you to resources to help you make the best decision for you and your family.
If you subscribe to cable or satellite, chances are very good your access to broadcast channels will not change. Please check your billing statements or contact your television service provider to be sure the equipment in your home meets the digital television standard.


The conversion will impact you if you currently rely only on over-the-air signal on an analog television and a "rabbit ears" or rooftop antenna. Consider also whether you have a second television that is not connected to your cable or satellite service, because it, too, will be affected.
If you depend on over-the-air analog signal to watch television, you have these options:
Buy a converter box.*(see more information below) The digital television (DTV) converter box makes it possible to see digitally broadcast television programs on an older existing analog TV set and allows you to keep your free, over-the-air television service. DTV converter boxes, which will be available for purchase beginning in March 2008, are expected to cost between $40 and $70. A limited supply of coupons is available from the federal government to reduce the price of certain converter boxes by $40. This is a one-time cost for the box; it does not require a monthly service fee.

Buy a new digital television

set

with a built-in digital tuner.


Subscribe to digital cable or digital satellite television service.
Any of these options will ensure that over-the-air television viewers will continue to receive a picture, but the costs vary with each option.
Whatever you decide, you have until
February 17, 2009
, to prepare for the digital transition. After that date, you will no longer be able to view your over-the-air broadcasts on your analog TV.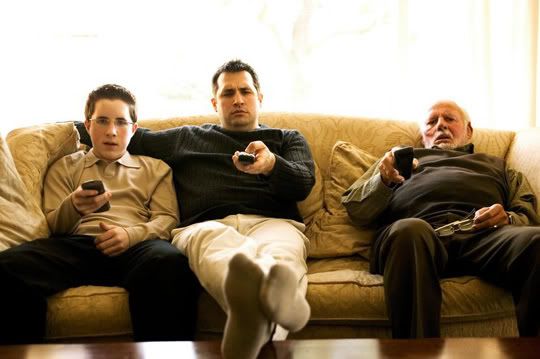 If you

don't have digital cable or satellite, or

If you don't have a newer model TV with a built-in digital tuner, or

If you don't buy a digital converter box,

your analog television will not work after February 17, 2009. Period.
*How can I get a low-cost converter box?
In order to help consumers with the digital transition mandated by the Federal Communications Commission (FCC), the federal government has created a coupon program that will reduce the cost of buying a digital converter box. The coupons (limited to two per household, and available in limited supply) are valued at $40 each, and will be redeemable at select retailers. Some converter boxes will offer enhanced features, but please note that only approved converters are eligible for the Coupon Program. Approved model numbers, locations of retail stores, and other information you need to choose the right converter box will come with your coupon. Also, although you should order your coupon(s) now, coupons will only be mailed when the converters are available in stores in our area.
To learn more about the coupon program, including how and when to request and redeem your coupons, please visit
Digital-to-Analog Converter Box Coupon Program
. Consumers may also call a toll-free number,
1-888-388-2009 (1-888-DTV-2009)
. You can also download the fact sheet from the National Telecommunications and Information Administration:
For more information on the digital transition